Whether you are in your last semester or just starting school, thinking about graduation and what comes after is never too far from any student's mind.  Worrying about what sort of career you want or how to get your dream job tends to weigh heavily on the minds of a lot of undergraduate and graduate students.  What can you do about it, you ask?  One of the best ways to ensure that you get a good paying job is to volunteer!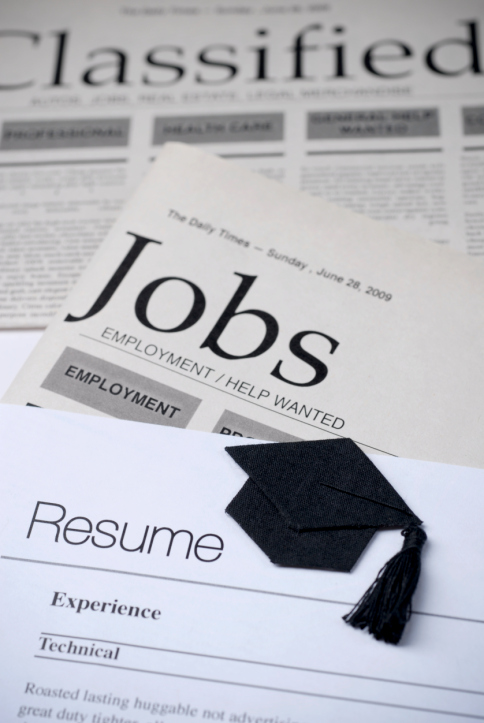 Volunteering is a great confidence booster because it helps you to get involved in your community and meet a lot of new people.  It can also help you to narrow down a career path and to secure the position of your dreams.  Some workplaces won't always have a volunteer option but many will.  Take the time to research and explore your options.
Here are a few other ways that volunteering can help you with your future job aspirations:
1)      Try before you buy!  Ever wound up at a part-time job you hated because you didn't do your research? Make sure that doesn't happen with your career by volunteering in your chosen field.  Observe what a regular day looks like and what sort of demands the job may have.  You don't want to spend years aiming for something only to find out that it's not at all what you had imagined.
2)      Dibs on open positions! Depending on how much time you have spent in the workplace and the kind of relationship that you have built with the employer, there is always a chance that your name might be at the top of the list for a job opening.  Volunteering at a company you admire is a great way to get your foot in the door once you've finished school and have started job hunting.
3)      Build your resume and reference list! Maybe you won't end up in the field you thought but volunteering is never a 'waste of time'.  Volunteering is a great way to beef up your resume, add experience, and show diversity in your interests.  It also gives you some glowing references to add to your reference list.
4)      Develop a new skill set! Going to university is undeniably one of the best ways to prepare yourself for a career.  Time management, teamwork, and discovering your passions are all a few things that many students learn while hitting the books.  However, there are some skills that simply can't be taught in a classroom and volunteering is a perfect opportunity for a real world education.
These are just a few of the ways in which volunteering can help you to narrow down your job search and hopefully lead you to a successful interview! Not to mention the great feeling one gets from helping others and giving a hand where help is needed.
So what are you waiting for?  Experience the benefits of volunteering!
By Rya Kobewka