Did this year just Zoom by or has it been on pause this entire time?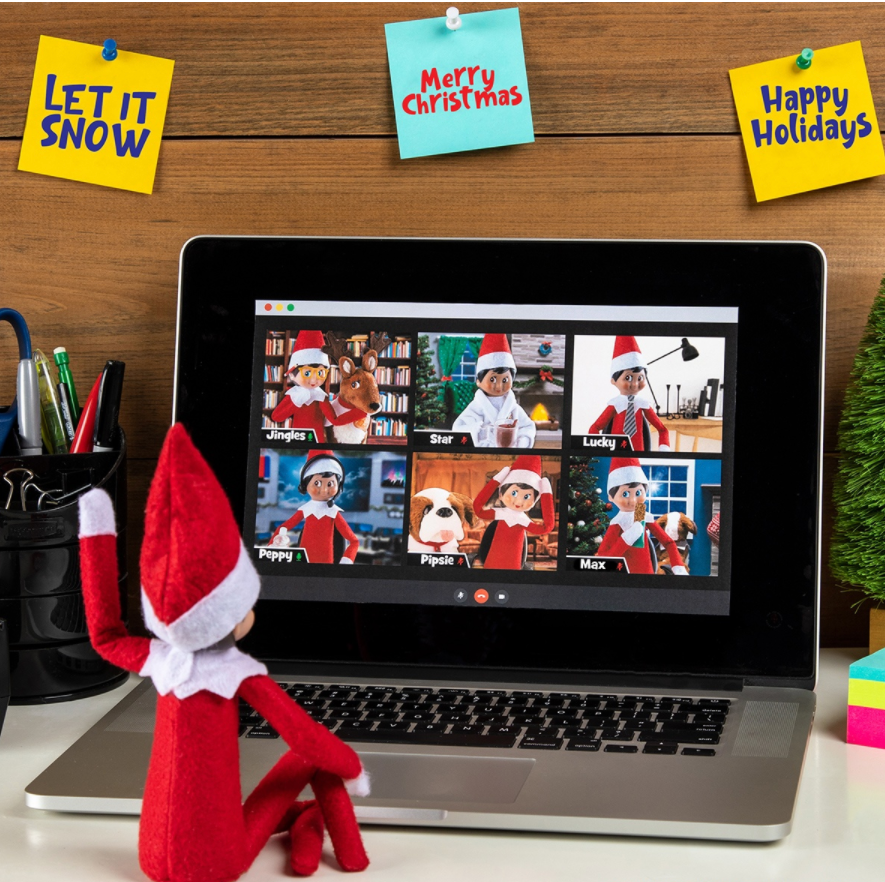 You've heard of Elf on a Shelf, but in the New Year join us so you can Zoom from your room (again).
We're coming to the end of 2020 and what an unprecedented year it has been. Most might agree that the year can't end soon enough. For us, difficult times have led to gratitude and appreciation. Gratitude for the privileges that we have, the talented people we work and collaborate with, and the desire to continue making a difference in the community. The year may be coming to an end, but we invite you to join us in a variety of paid and volunteer opportunities in the new year!
We're waiting for your energy and expertise to support newcomers and youth in Surrey (virtually):
Zoom into some of these opportunities:
You're Invited!
Join us for the first Virtual Volunteer Café of 2021 on Friday, January 8th 3:00 p.m. to 4:00 p.m. where you can learn more about upcoming vitrual volunteer opportunities! Attending this session will give you credit on your Co-Curricular Record, since we take attendance. Save yourself a spot so that you can receive the Zoom call link!
RSVP for the Virtual Volunteer Café
Stay connected with us!
Questions? Contact community-volunteer@sfu.ca.
Making a difference in the community also makes a difference in you
We are always looking for amazing people to work with.
The SFU Surrey – TD Community Engagement Centre Newsletter is created, managed and sent by:
SFU's Office of Community Engagement
Office 2580, SFU's Surrey Campus
250-13450 102 Ave, Surrey, BC V3T 0A3
www.sfu.ca/cec
www.sfu.ca/communityengagement/
----------
We care about respecting your privacy, attention and energy!
This email was sent to tdulku@sfu.ca because you subscribed to the CEC newsletter, you volunteer with the CEC, or you were a participant in a recent CEC program.
To configure which CEC emails we send you, please manage your CEC subscriptions here.
If you no longer wish to receive any email from SFU's Office of Community Engagement, you can unsubscribe at any time (but we will be sad, *sniff*).